Tarku Resources conduct its exploration in areas with strong geologic potential and high levels of social acceptability thanks to an in-depth understanding of target areas and geological models.
Our unconventional perspective on the types of mineralization typically explored for in a target region allows us to generate projects using exploration models recognized by the industry, but with different models than those generally applied to the target region.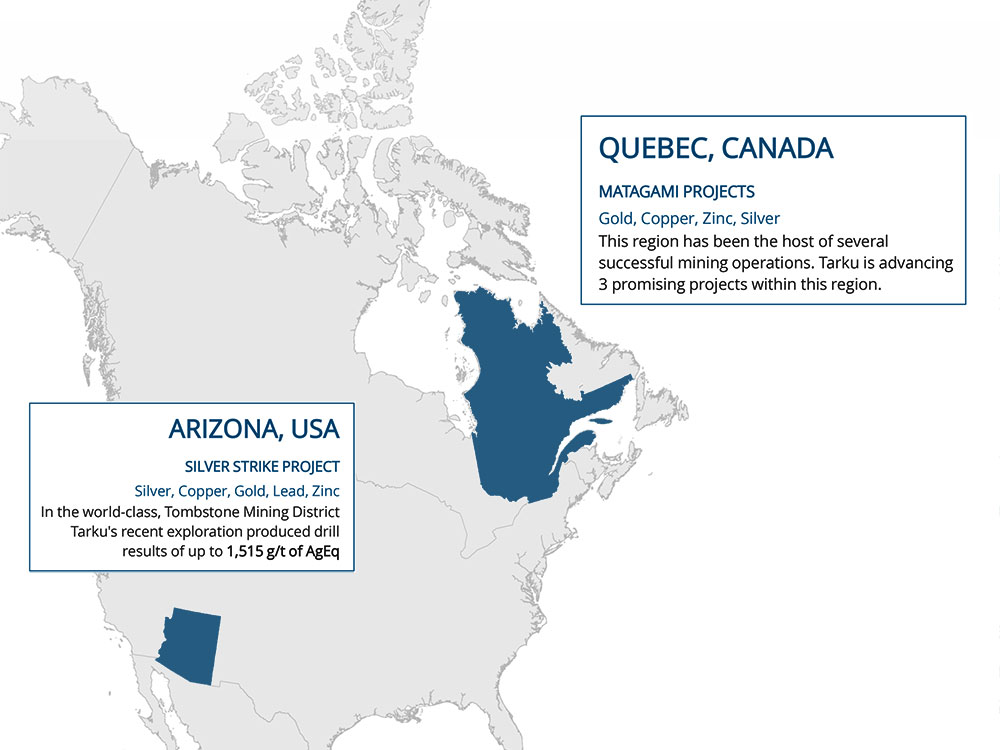 Tombstone District – Arizona, United States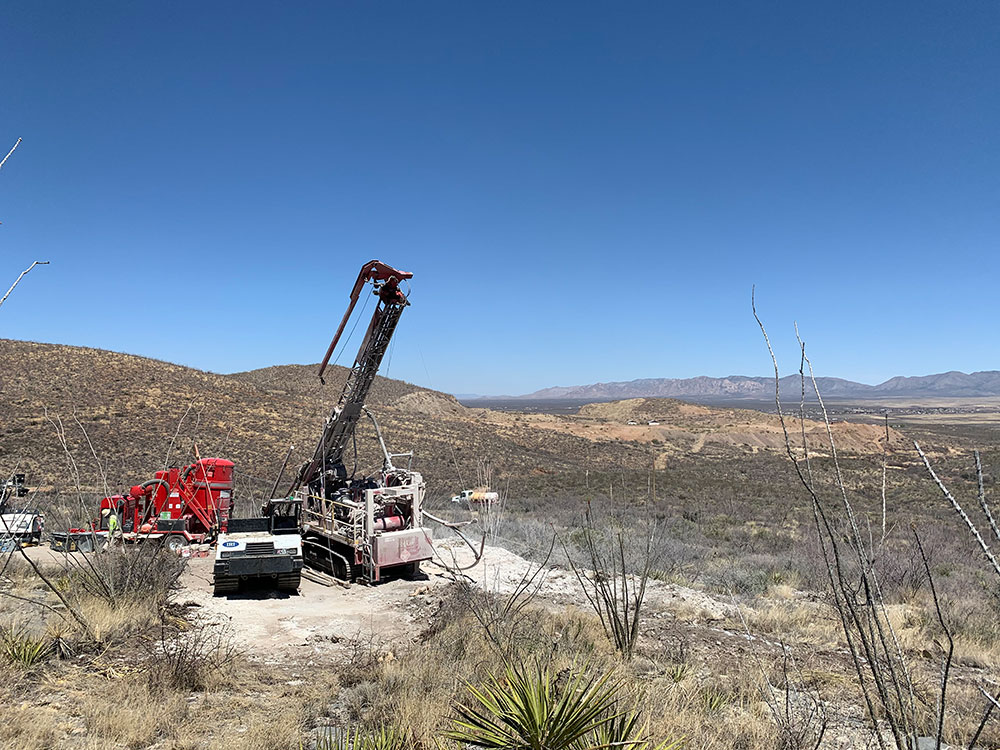 SILVER STRIKE PROJECT
Tombstone Mining District is one of the earliest silver mining areas in the western United States, that began producing numerous silver mines in 1877. Tarku Resources' 2021 drill programs produced several promising results including high-grade drill results of up to 1,515 g/t of silver. Most importantly the updated geological models based on drill results suggest significant similarities between the Silver Strike project and the Hermosa Project which in 2018 was purchased by South32 for $1.8 billion.
Matagami – Quebec, Canada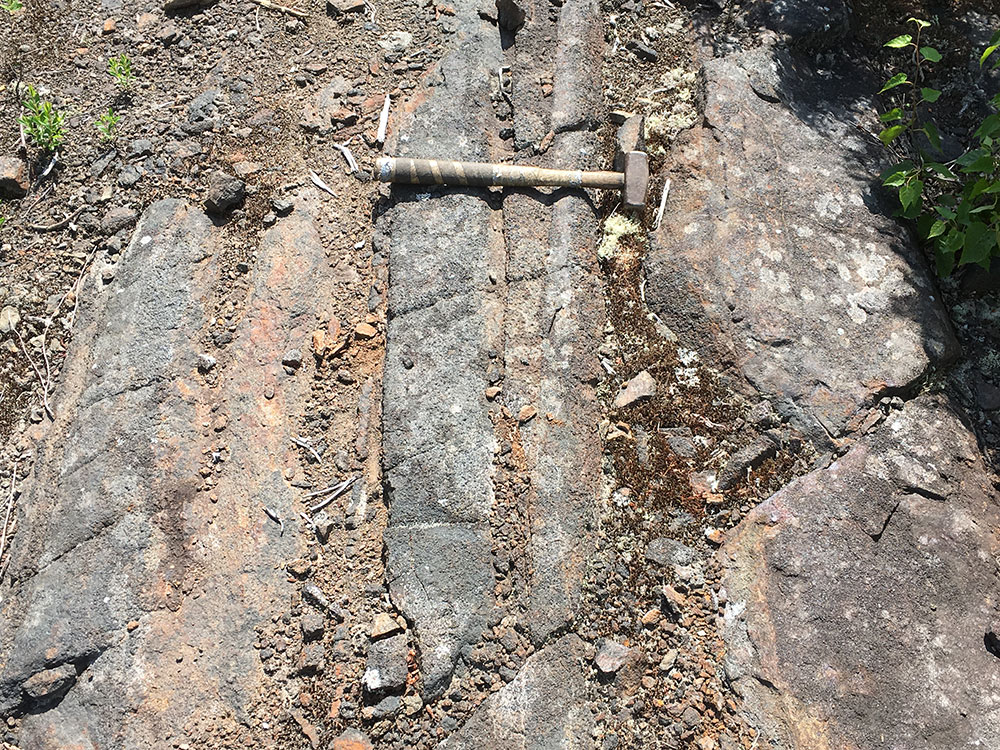 APOLLO PROJECT
Apollo has strong gold mineralization similarities with the geological context found at the Detour Lake Mine and the Kirkland Lake Mining Camp and Tarku's management believes that the gold potential of the Matagami sector has been undervalued and uses today modern geological models and exploration techniques to aid in the discovery of gold mineralization.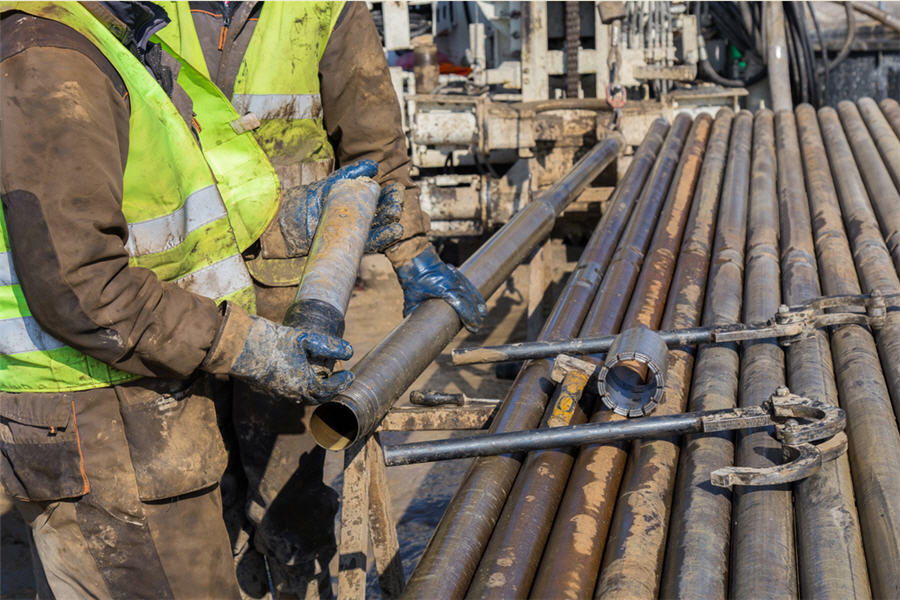 ADMIRAL PROJECT
The Admiral project is part of the "Three A's", 3 projects wholly owned by Tarku in the Matagami area (Admiral, Apollo and Atlas) totaling 248 mining titles centered on the Eastern extension of the Sunday Lake regional fault including ductile shear of the Waswanipi River (RWSZ). The project has been acquired by "Project Generation" based on several points of geological interests.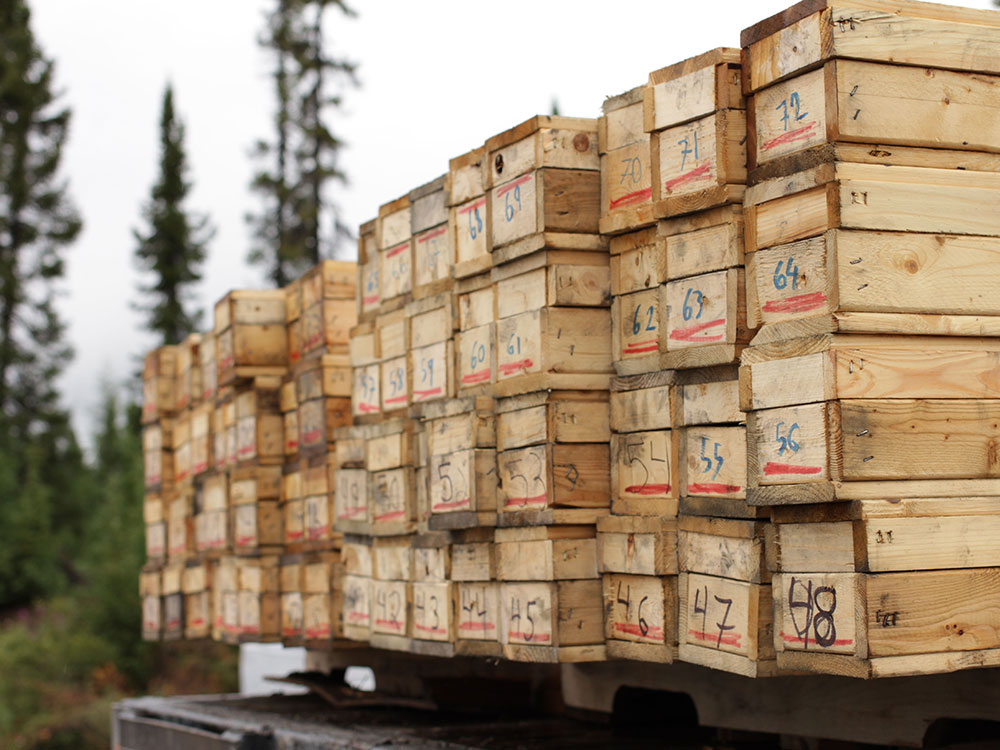 ATLAS PROJECT
Gold VMS mineralization, theorized by the Company to be associated with the volcanic/sediments contact on the Atlas project is a similar context to the Indice principale, Olga Zone deposit on Goldcorp Canada's Lac Olga project, adjacent to the south of the Atlas Project and TDEM surveys have been used extensively and successfully to aid in identifying Gold VMS targets like Agnico Eagle's LaRonde Mine.
La Corne – Quebec, Canada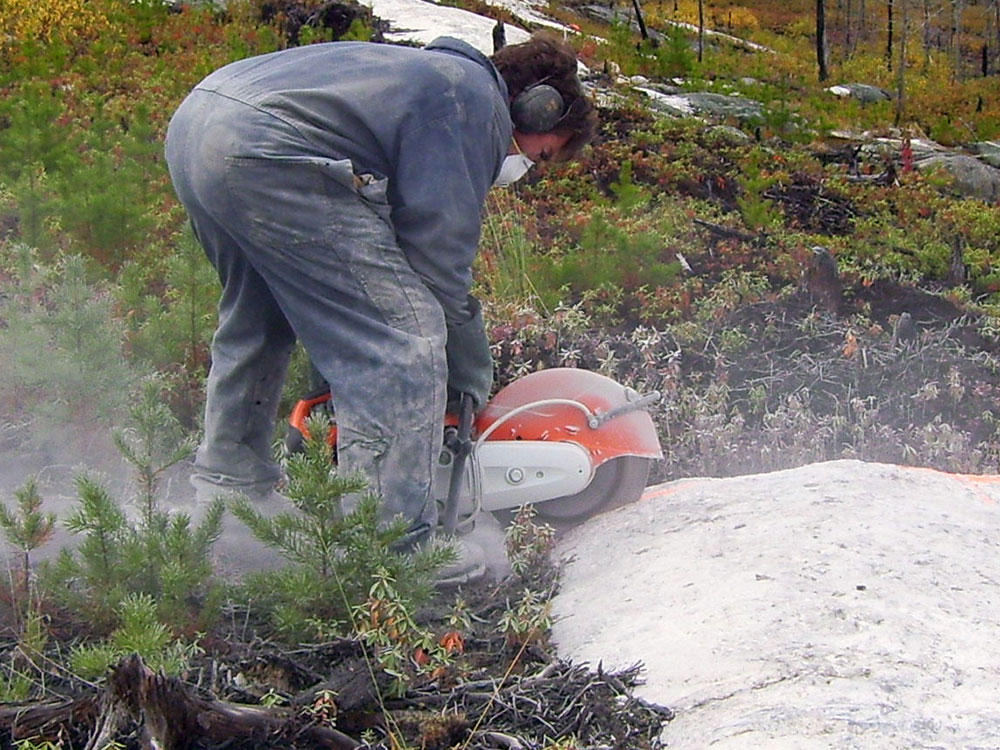 MAX LITHIUM PROJECT
The property is located in Quebec, Canada, 45 km north of Val-d'Or and 4 km southwest of Sayona Mining's North American Lithium mine (proven reserves of 1.2 million tonnes grading 0.92% Li2O and probable reserves 28 million tonnes grading 0.96% Li2O.
Chibougamau – Quebec, Canada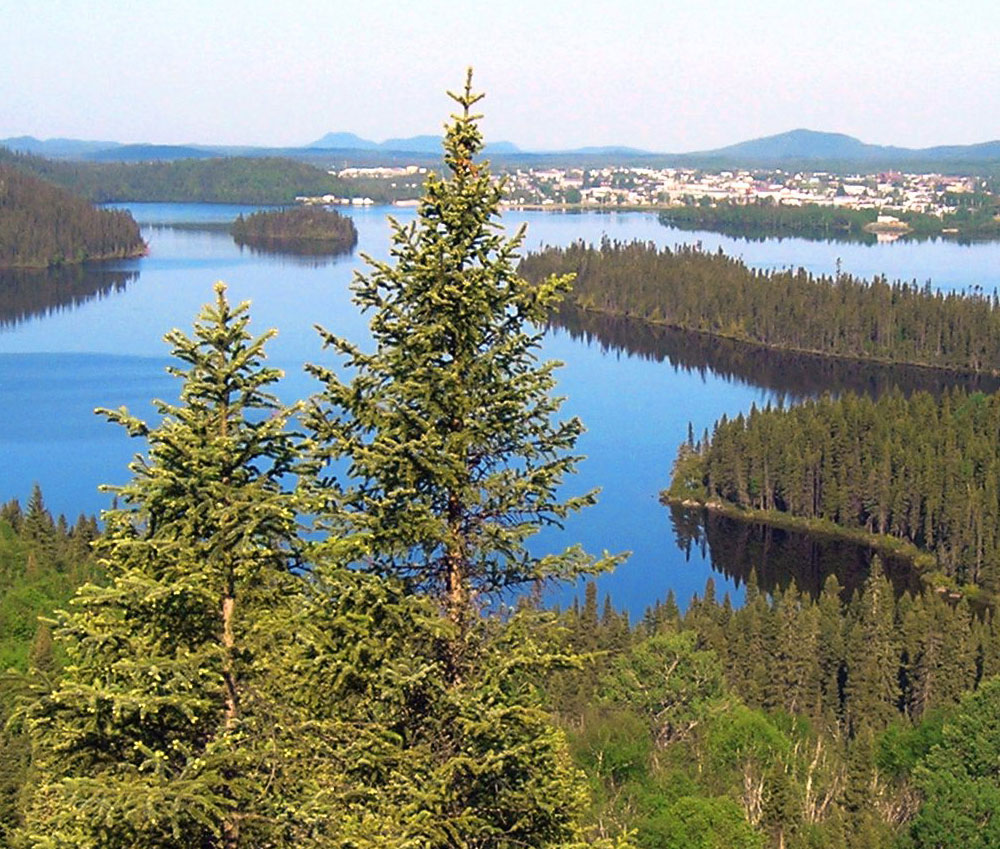 RICHARDSON PROJECT
The Richardson property is located along the regional Barlow fault. Despite the absence of documented gold occurrences at the time of staking in early 2016,  the exploration model used by Tarku for targeting orogenic gold has been proven successful with the discovery of a mineralized felsic volcaniclastic rock containing 1.7 g/t Au during preliminary fieldwork. Tarku is looking for partners to advance the project to the next stage.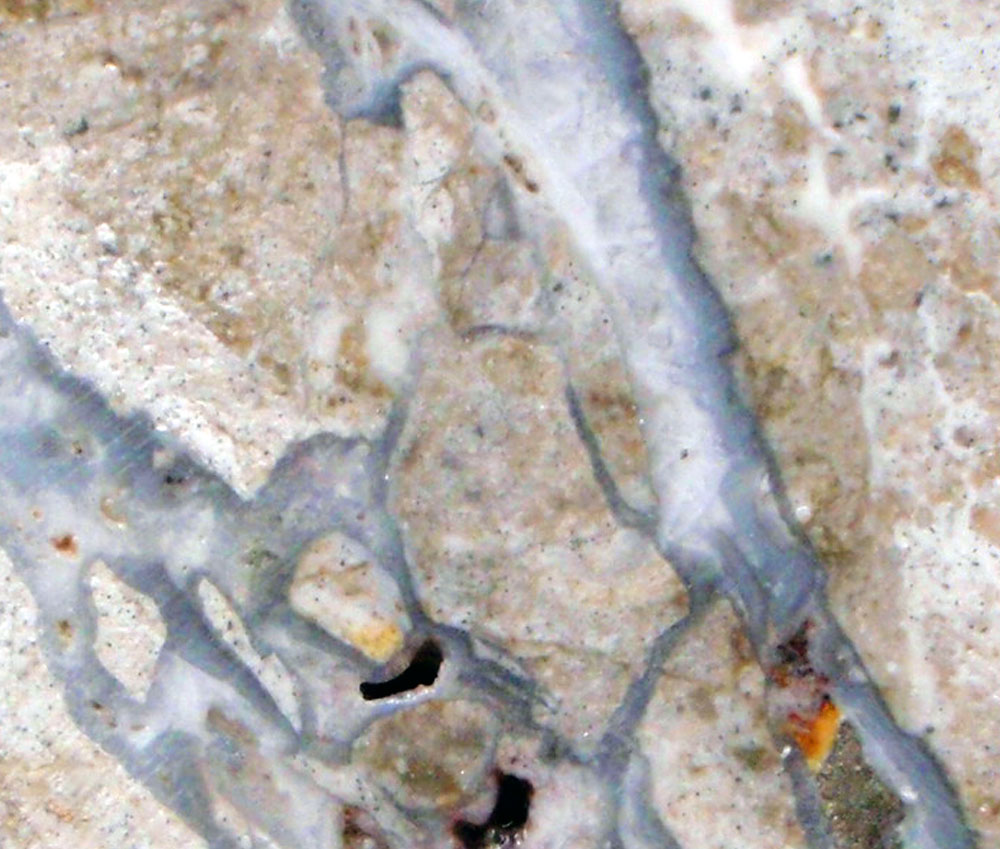 BULLION PROJECT
With the adjoining Bullion and Richardson projects, Tarku holds 16km of 100%-owned land position on an underexplored, prospective gold-bearing regional structure that has seen only 8 drill holes completed. Tarku is looking for partners to advance the project to the next stage.